The internet is a revolutionary, disruptive, and formidable tool that can greatly improve your business' profit margins if utilized correctly. For starters, it can help to streamline activities, generate new business contacts, and streamline marketing opportunities. What is more? It can help you reduce business expenses by helping your business become more efficient. Especially when it comes to businesses that operate online or attract customers online. Kotton Grammer a successful internet entrepreneur has just announced a new digital marketing video series aimed at local businesses. Giving business owners marketing tips on using the internet to grow their business.
Kotton Grammer states a few of the ways that businesses can make use of the internet. How does it help you reduce business expenses for instance? Suppose you previously used to contact your customers through traditional mailing, then you must be aware of all the costs attached to it. With the emergence of the internet, you can stay in contact with customers through online marketing tools using such platforms at your disposal. Use of forums for discussions, chat rooms and social networking sites such as Facebook where consumers can interact and ask questions. With all the amenities the internet provides, it is now possible to send special offers and communications to existing customers via email, post virtual coupons on social networking sites such as Twitter and Facebook, and notify new and existing customers of the release of a new product. While incurring significantly less cost through the process.
Further, there are numerous internet applications that have built-in integrated solutions that incorporate email, texting, and coupons so that your customers become repeat buyers. These digital tools also extend to the operation side of helping businessmen in the administration and running of their businesses, including payrolling, accounting, and communication with teams in other offices. These apps can help with inventory control, human resources, finance management, as well as helping to lower costs while increasing business efficiency. They also help to streamline customer support requests.
All these benefits cumulate to increased business for your firm. According to the Small Business Association (SBA), putting your business online is an effective way to attract quality customers, increase the volume of sales, and expand your market share. Increasingly, small businesses have resorted to creating online stores and sites where they create inexpensive advertisements that target their local audiences. The advertisements can announce special events such as contests and discounts.
The majority of the over 2.5 billion people who use the internet in the world today are customers looking for services and products online. That is a fertile ground to push your products and services. Increasingly, small businessmen have realized the usefulness of the internet as an avenue to reach these vast number of customers. And how do these business people use the internet?
The series gives advice on business owners ability to use the internet to research competition. There are some internet websites such as Hoovers.com that permit people to search for detailed information on all businesses across the nation. If you research on a competing business, the site will deliver numerous articles and news stories about the target company, thus, helping a business owner to prepare for any significant changes in the industry.
Another way tech-savvy business individuals use the internet is to buy and sell on e-commerce websites. Online selling and buying eliminate any need for the business to maintain a brick and mortar store. In fact, in some cases, the businesses doesn't have to maintain an inventory and can use warehousing or drop shipping to send out products purchased online. Additionally, you can use the internet for making bulk purchases and cutting out the cost of distributors, saving you lots of money in the process.
If you are keen enough, you must have realized that online advertising is upstaging traditional methods of advertising. With the aid of banner and text ads, businesses can reach potential customers easily and efficiently. And it is cheaper than traditional advertising. This way, even the smallest businesses can compete with larger businesses on the same level. This Kotton Grammer video outlines some of the reasons businesses should subscribe to the upcoming online video series for tips on how to improve their digital marketing efforts online.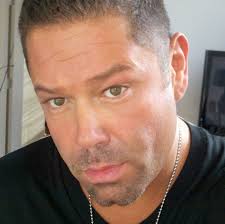 The internet is proving to be a valuable tool that any business owner can use to reach his valued customers more easily and inexpensively.